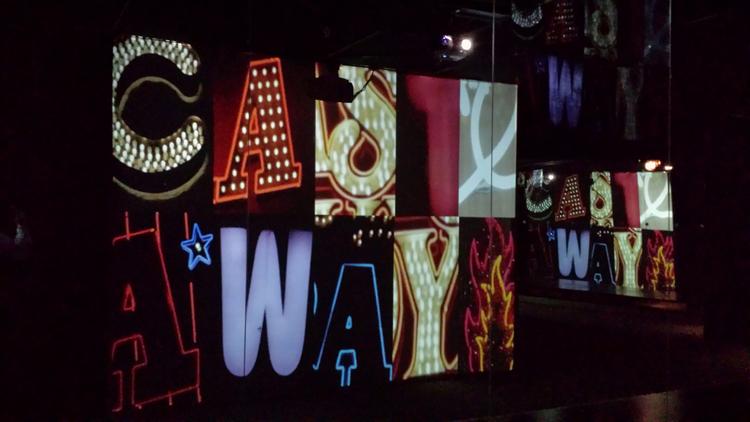 by Christopher Knight
"Black Water," a somewhat muddled but nonetheless intriguing installation of digital projections by Northern California-based artist Andrew Ananda Voogel, begins with a short, high-contrast video clip shown on a flat-screen. Little islands arise from a shimmering sea, cargo ships mere blips in the distant water.
We are about to take a trip, one that will be characterized by an urge for perceptual purification.
At Young Projects, Voogel sets a visitor adrift in darkened rooms, starting at the projection of a rock concert where crowds gyrate under an orgy of crimson lights, showers of drifting confetti and cascading balloons. This contemporary ritual space gives way to a literal hall of mirrors.
Read more here.