designLAb's November Opening Bridges Art And Design
Posted on November 17th, 2015
designLAb, PDC's dynamic contemporary art initiative, opened its doors to the Los Angeles art community on Thursday, November 12th for its final opening of 2015, showcasing innovative work from an exciting and diverse group of local and international artists. The Second Floor of the Blue Building buzzed with excitement as 14 galleries unveiled new exhibitions which included site-specific installations by Spanish sculptor Heras Castan at Boite Noire Gallery, and a bespoke immersive video/sensory experience by Julie Weitz at YoungProjects. Boite Noire's opening also featured a live performance by artist Miki Yokoyama as she covered a marble sculpture by Castan with black ink, taking breaks to face-paint willing attendees.



Exemplifying the unique intersection between art and design, Donghia debuted Star Sofa, an ambitious collaboration with Antonio Pio Saracino, at Industry Gallery. The futuristic seat is upholstered in innovative fiberoptic woven Rubelli fabric, boasts unique and functional contemporary design. Donghia will limit production to 12 pieces, explained CEO Andrea Rubelly, yet remains open to the possibility of exploring the use of fiberoptic fabric in future projects.
VAROLA, in conjunction with Honor Fraser Gallery, further explored the relationship of art and design with Trophy Modern: The Legacy Collection by Ry Rocklen, a whimsical exploration of furniture showrooms by using modular pieces from trophies to create intricate furnishings. Among them, sofas, benches, a ping pong table, and an intricate chess set.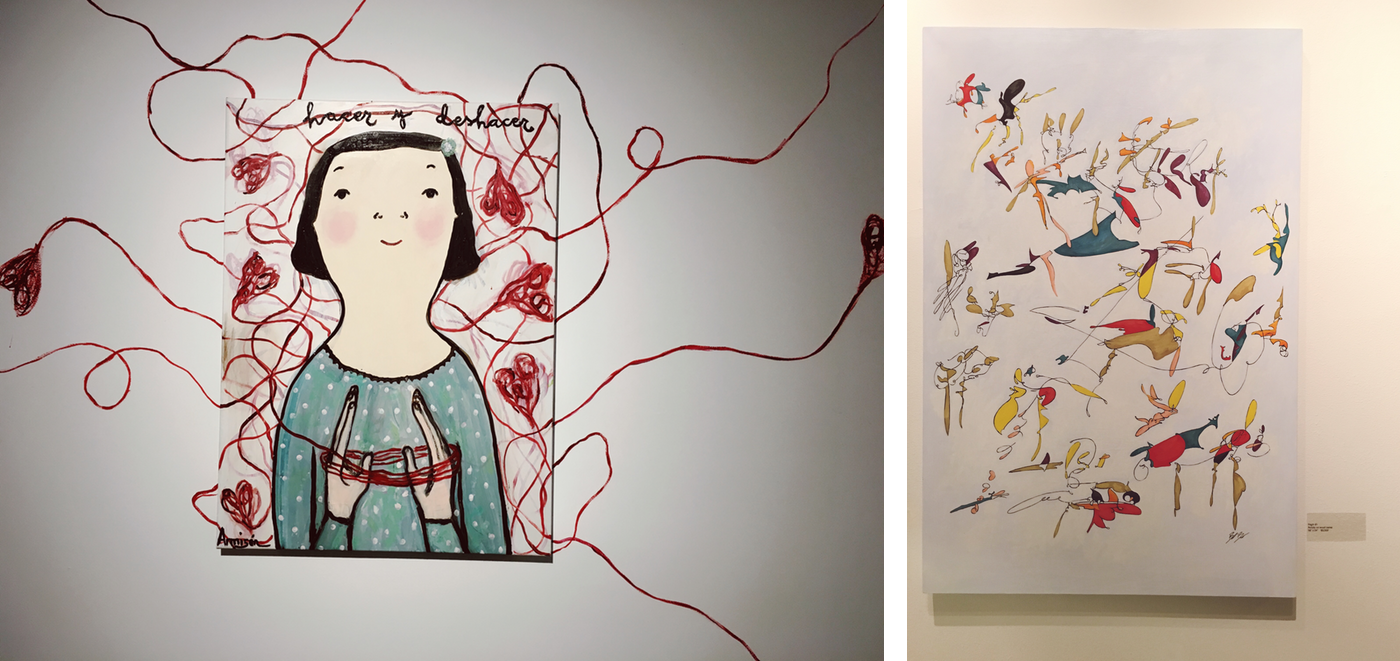 Rounding off the evening, CMay Gallery's ready, steady, go by Eva Armisén showcased light-hearted, joyful self-portraits accompanied by simple written statements in her native Spanish, and 4AM Gallery's SONDER by Brandon Bernath featuring impossibly detailed and colorful abstract paintings.
designLAb at the Pacific Design Center is open Monday – Friday 11:00AM – 5:00PM
Tags:
Art
,
Design
,
designLAb
,
Opening