Amenities
Design Café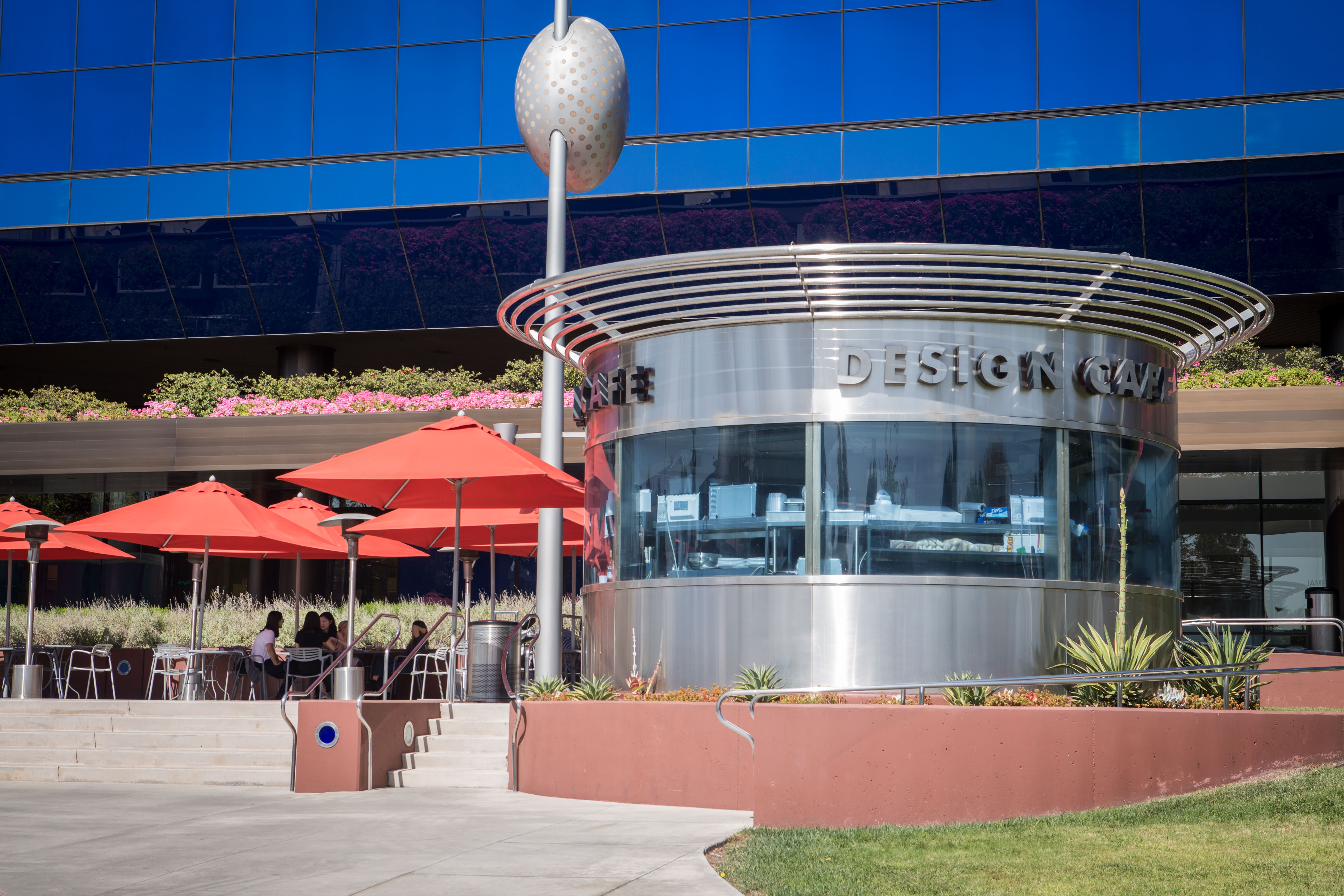 Located on the Melrose Avenue Plaza of the Blue Building, Design Café offers alfresco dining of your favorite salads, soups and sandwiches.
Monday – Friday
8:00 AM – 4:30 PM
747 262 2422 Restaurant
Silver Bullet Express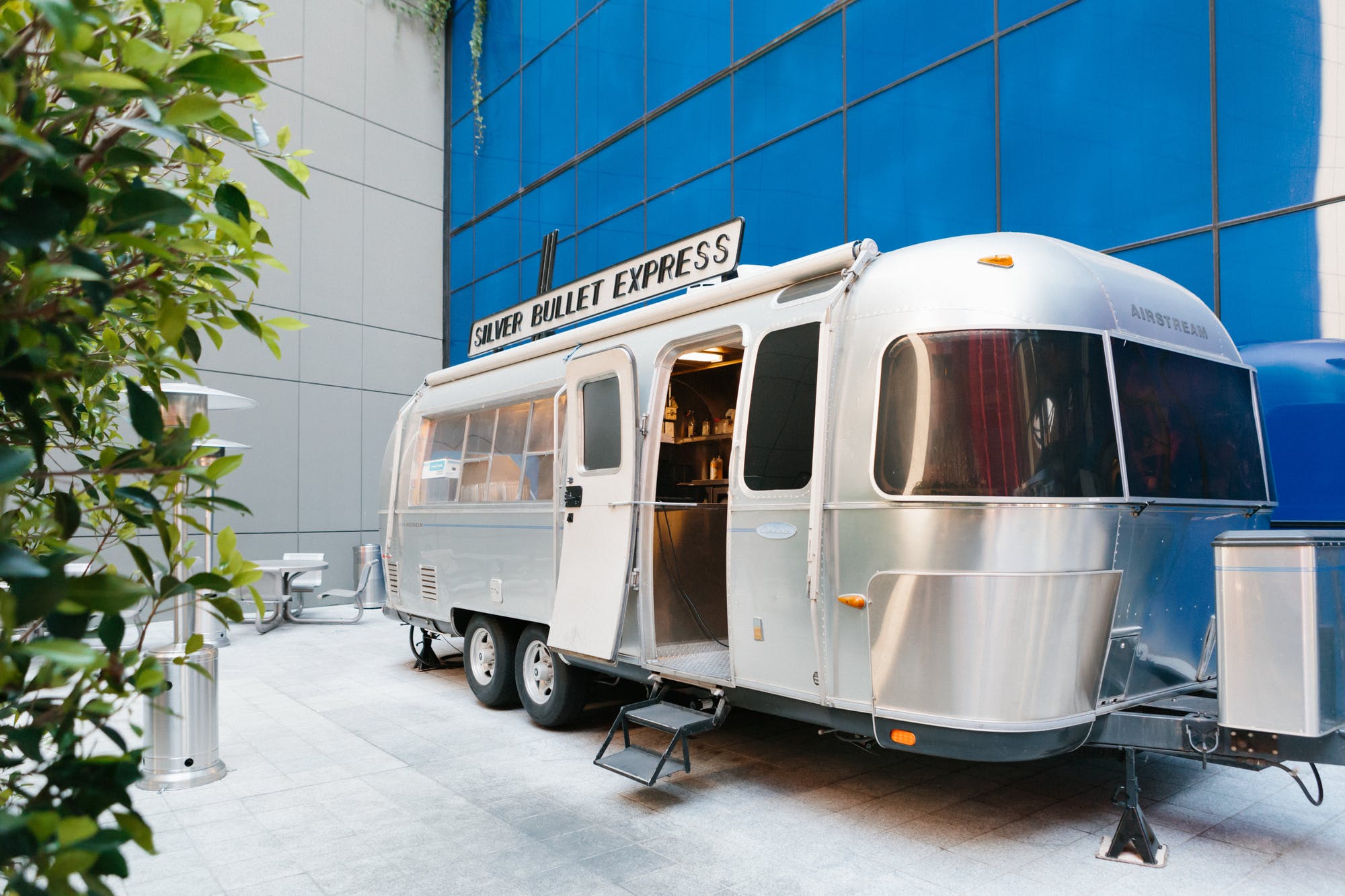 Silver Bullet Express is your destination for fresh, simple, customizable and delicious fast-casual California fare. A roster of healthy lunch and breakfast options like omelets, salads, sandwiches and seasonal specials are available all day to carry out from a beautiful custom Airstream. Located next to the Motor Court between the Red and Green Buildings.
Monday – Friday
8:00 AM – 4:30 PM
747 262 2423 Restaurant
Pacific Design Plaza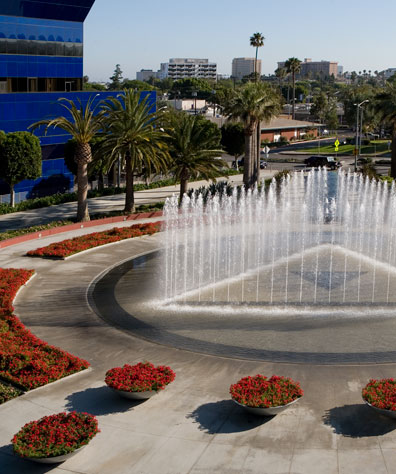 This two-acre outdoor area features lush garden landscaping, fountains, and the stunning Blue and Green Buildings as a backdrop. Daytime festivals and parties, as well as evening dinners, dances and concerts, are perfectly suited to this elegant location. Elaborate staging, lighting and sound are easily accommodated. The plaza accommodates up to 2,500 guests for parties and receptions and up to 1,500 guests for sit-down events.
SilverScreen Theater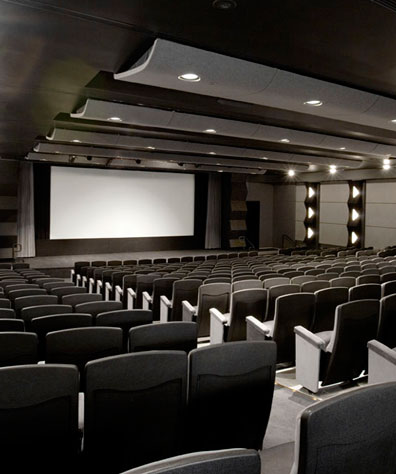 The SilverScreen Theater at the Pacific Design Center is a stunning 294-seat-facility in West Hollywood. State of the art technology, ample parking, and expert catering in a luxurious environment. Ideal for film screenings, lectures, readings and receptions.
Technical Specs
Theater Specifications:
Seats: 294
Overall Screen Size: Harkness 26′ 5″ x 13′
Masking System: Side movable
Curtain: Yes
Equipment:
35mm Projection
Christie CP 4200 4K Projector
Change/over configuration
Built in Dolby Digital readers
DTS Digital readers
Lenses for 2.35, 1.85, 1.66, 1.33
Digital Projection:
Chrisite CP 4200 4K Projector
Audio/Video Equip:
Dolby CP 850 Atmos Processor
Dolby DSS200 DCinema Server
Dolby 3D Playback System w/ High Frame Rate
DVD/Blu-Ray HD Playback
Mackie Channel Mixer
5x handheld microphones
Capabilities
Film:
35mm film – Kinoton FP- 30D Change Over
Standard & Hi-def video formats
HDCAM, HDCAMSR, D5, DVCAM
BluRay and Standard DVD Formats
Sound:
Christie VIVE Dolby Atmos Sound System
Dolby Digital Film Sound
4x AES Audio
1x AES Audio
6 Channel Discrete Audio
5.1 Dolby Digital Decoding
Stereo inputs for iPod/CD player/etc.
Mixer equipped w/ wireless microphones
Conference Center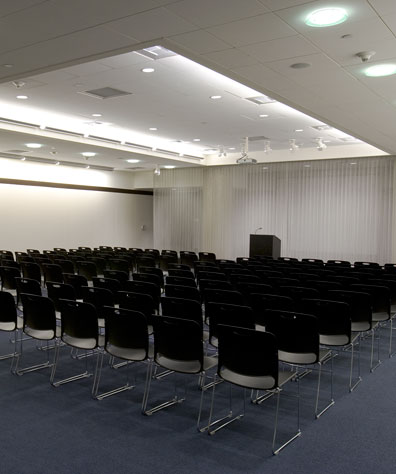 For seminars, lectures, programs, symposiums and meetings, the Conference Center offers an intimate and professional surrounding. The room can be arranged classroom-style for 75; boardroom-style for meetings up to 40 people, or theater-style with 150 seats, a stage platform and podium. The adjacent Board Room can be utilized for a guest waiting room, catering preparation or to hold a private meeting for up to 20 seated. The sound booth is equipped with PowerPoint, video, DVD, slides, wireless microphones and professional-quality sound equipment.
Center Blue Atrium

The expansive, 200-foot long, two-story atrium space on the fifth and sixth floors of Center Blue boasts one of the largest sky-lit spaces in Los Angeles, great for fashion shows and galas. Parties and receptions for up to 1,200 and sit-down functions for up to 500 may be accommodated in this versatile space surrounded by upscale and unique furnishing showrooms.
Blue Lobby

This easily accessibly lobby area of Pacific Design Center lends a festive and active ambience to parties and large scale events and exhibition openings. The space is perfectly suited for festivals and trade-show events when booths and tables require extra wide corridor widths. Accommodates 700 sit-down or 800 reception.
Pacific Design Fitness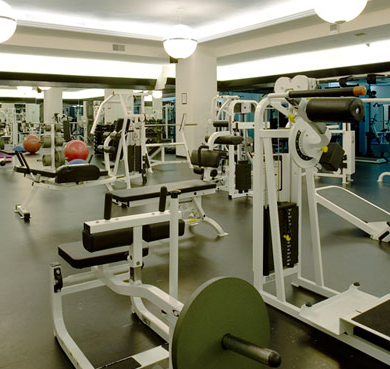 Designed by Michael Graves, membership-only Pacific Design Fitness offers a wide range of state-of-the-art fitness equipment and a variety of classes, including boot camp and yoga, and is open to PDC designers and tenants.
Suite B206
310 360 6416
Filming

Pacific Design Center offers multiple options for film and TV shoots, parking, base camps and other amenities for film and production companies.
PDC Showroom Directory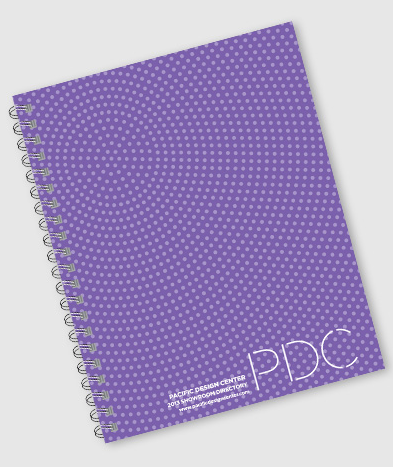 The annual PDC Showroom Directory is a comprehensive listing of showrooms, product lines and trade resources and is available for sale. If you would like to have one or more directories mailed to you, please call 310 360 6408 or mail $12.00 plus $5.00 for shipping and handling to Pacific Design Center, LLC. Or, stop by the PDC concierge desk to purchase a copy.