DESIGN|INSIDE-OUT
Innovation & The Outdoor Space | Blue Conference Center
Wed Jun 18 | 11:00 AM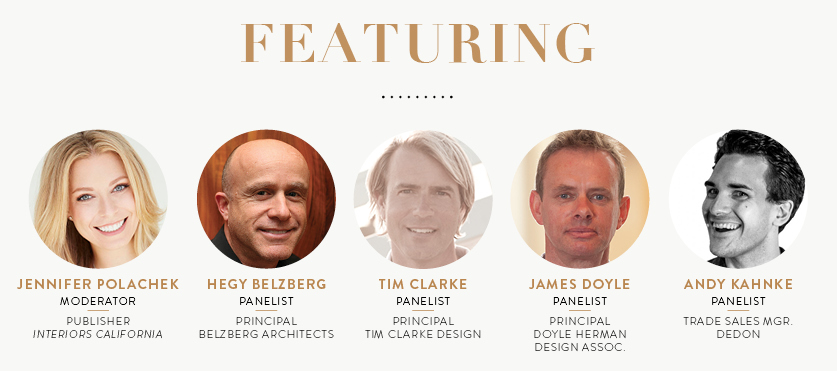 California's renown for relaxed elegance inspired by the region's balmy, sun-soaked climate defines the concept of the outdoor luxe lifestyle. As L.A.'s newest generation of young, affluent homeowners seek to maximize their external environments as seamless extensions of themselves and their interiors, how are designers, landscape architects and product manufacturers innovating new design concepts that reinterpret exteriors as curated and cutting-edge?
Join Pacific Design Center, Interiors California and today's leading design and product experts as they reveal how creative definition and purpose of space, unexpected use of luxury materials, art, objects and technology, and imaginative architectural and landscaping techniques are transforming the all-encompassing outdoor room.
A reception celebrating the debut of the new DEDON showroom follows the presentation.
RSVP to marketing@pacificdesigncenter.com