Fall Market 2019
INSPIRED STYLE: How Design Influences a Well-Lived Life
Thu Sept 26 | 9 AM - 6 PM

Design, embraced as a personal philosophy, provides for a considered way of living. Imbuing beauty, grace and joy in the ordinary, a design-centric point-of-view can connect seemingly disparate aspects of the everyday. From the decoration of our homes and our appreciation for furnishings, art and books, to our choices in fashion, entertaining and travel … design has the power to realize a more integrated, elevated life experience.
Join PDC's Fall Market 2019 … INSPIRED STYLE: How Design Influences a Well-Lived Life … as we gather today's celebrated tastemakers to share how leading their lives … and careers … by a well-lived life creed, in an age of ever-diminishing refinement, enhances personal and professional success for both themselves and their clients.
Keynote A-listers revealing their inspiring journeys … where design and a joie de vivre spirit intersect both work and play … include: Natasha Baradaran, Paul Fortune, Thomas Lavin, Lulu Powers, Gen Sohr and Estee Stanley, moderated by editor, author and speaker Sophie Donelson and Interiors Editor-in-Chief Erika Heet.
While at Market, experience nearly 100 new line introductions, open houses, receptions and showroom programs presented among 100 boutique to international showroom brands.
For complete Keynote, Showroom Program, Open House and Product News info, check-out PDC's Content Newsletter.
CLICK HERE TO REGISTER FOR KEYNOTES & SHOWROOM PROGRAMS.
View Thursday Morning Keynote and Afternoon Keynote details here.
View Showroom Programs, Open House Events, Student Event info and Fall 2019 LookBook Product Preview (COMING SOON).
#PDCFALLMARKET     #INSPIRED STYLE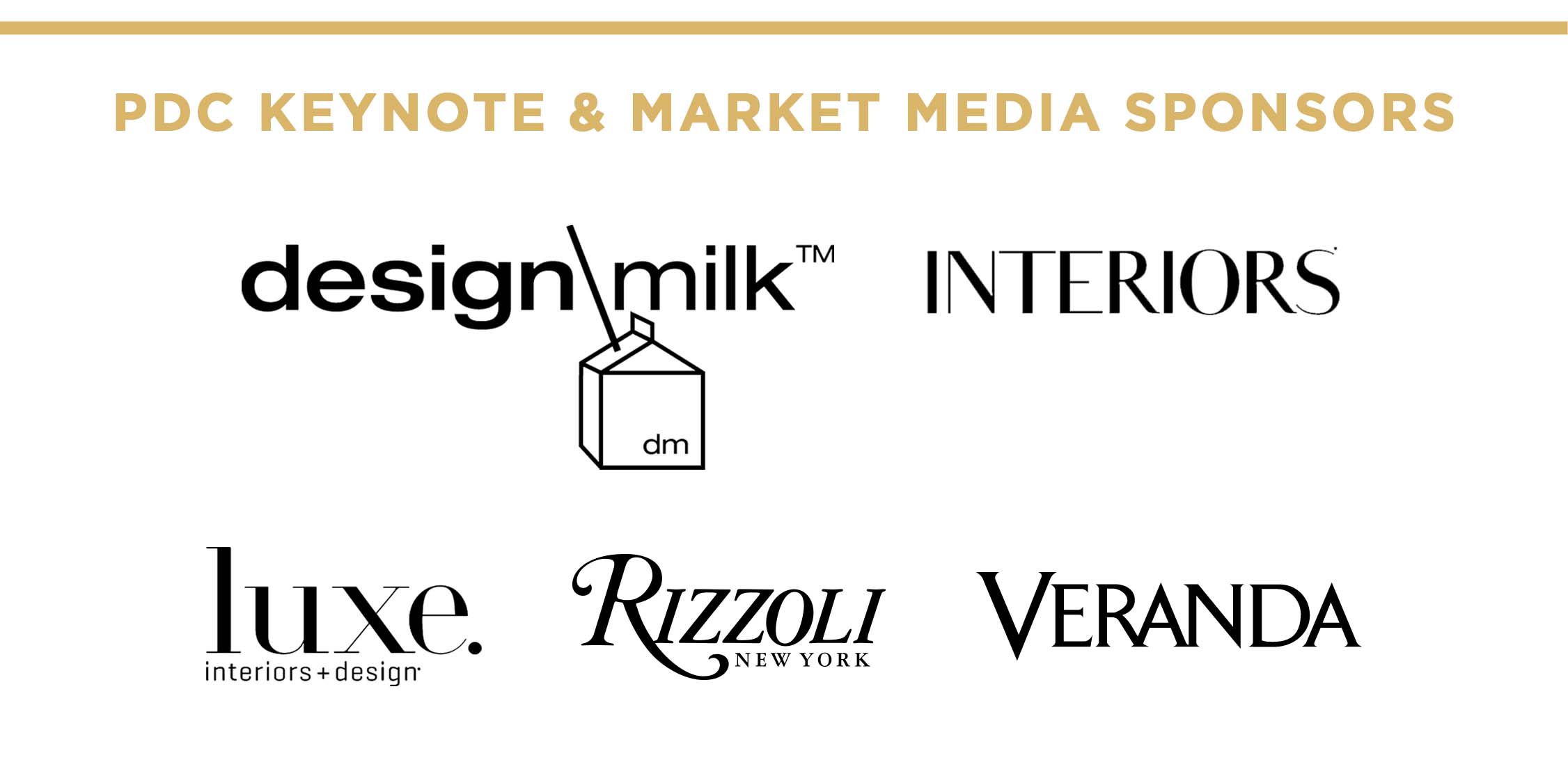 (Photo Credits: Adam Hunter; BA Torrey; DEDON; Dumais, Inc.; JANUS et Cie/ W South Beach; Kravet/Barbara Barry; Quintus; Summit Furniture; Vondom)