Keynote
WESTWEEK 2019
Wed Mar 20 | 10 - 11 AM Conference Center, B259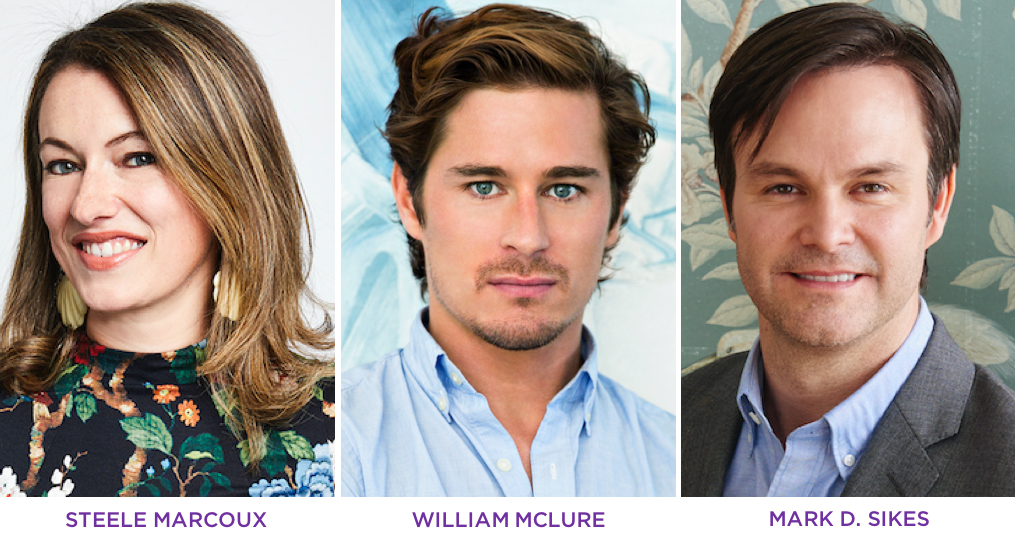 PRESENTED BY

DESIGN IS IN THE DETAILS!
Moderator: Steele Marcoux, editor in chief, VERANDA
Panelists: William McLure, Mark D. Sikes
VERANDA editor in chief Steele Marcoux, in conversation with artist William McLure and designer Mark D. Sikes, explores the unique work of artisans and craftsmen, the bold return of antiques and how "more is more" decorating has never been more relevant in American interior design and decoration.
A reception with VERANDA and the panel follows at Thibaut, Suite B684.
RSVP required at westweek2019.eventbrite.com
For complete Keynote, Showroom Program, Open House and Product News info, check out PDC's Content Newsletter.
#WESTWEEK2019     #ARTISTSANDARTISANS
Return to Event Calendar.