Keynote
WESTWEEK 2019
Wed Mar 20 | 3 - 4 PM Conference Center, B259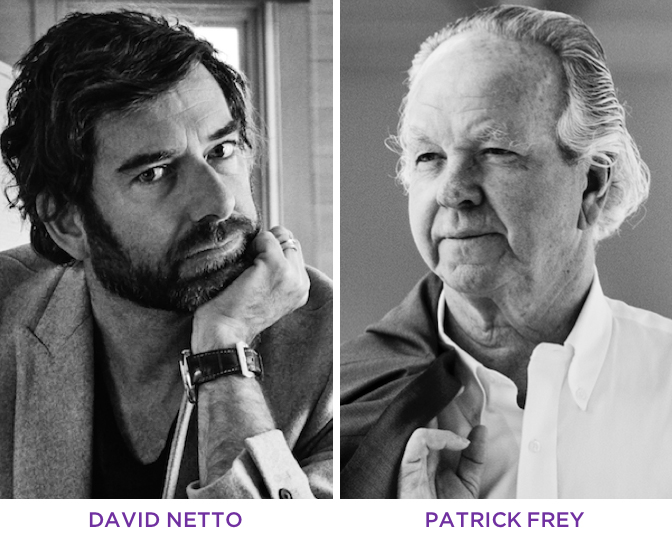 LEGACY AND LOOKING AHEAD: Patrick Frey and the Making of a Modern Fabric House
Moderator: David Netto, Principal, David Netto Design
Panelist: Patrick Frey, Chairman and Creative Director, Pierre Frey
Textiles, like magazines, are products of an industry under siege. The "DISC" signs that litter showroom wings, no matter how beautiful the samples, are evidence of changing taste, changing business metrics and forces that have made the present an extremely uncertain time to be in the fabric business. In the face of this upheaval, Pierre Frey remains one of the most venerated and respected fabric houses, standing for French élan, quality and craft since its founding in 1935 … and its relevance is undiminished today.
What does it take to make a great name survive? How has Patrick Frey, owner and operator of the company since 1968, presided over such ongoing success, spanning such diverse eras? Dedicated to artisanal methods of production and the preservation of the hand-made in design and manufacturing, the Pierre Frey philosophy is combined with a courageous outlook when it comes to design, and has allowed the multi-generational business to thrive. Hear it from the man who did it!
A reception with David Netto and Patrick Frey follows at Kneedler|Fauchere, Suite B600.
RSVP required at westweek2019.eventbrite.com
Form complete Keynote, Showroom Program, Open House and Product News info, check-out PDC's Content Newsletter.
#WESTWEEK2019     #ARTISTSANDARTISANS
Return to Event Calendar.