MOCA PDC
Barbara Kasten: Stages
May 28 - Aug 14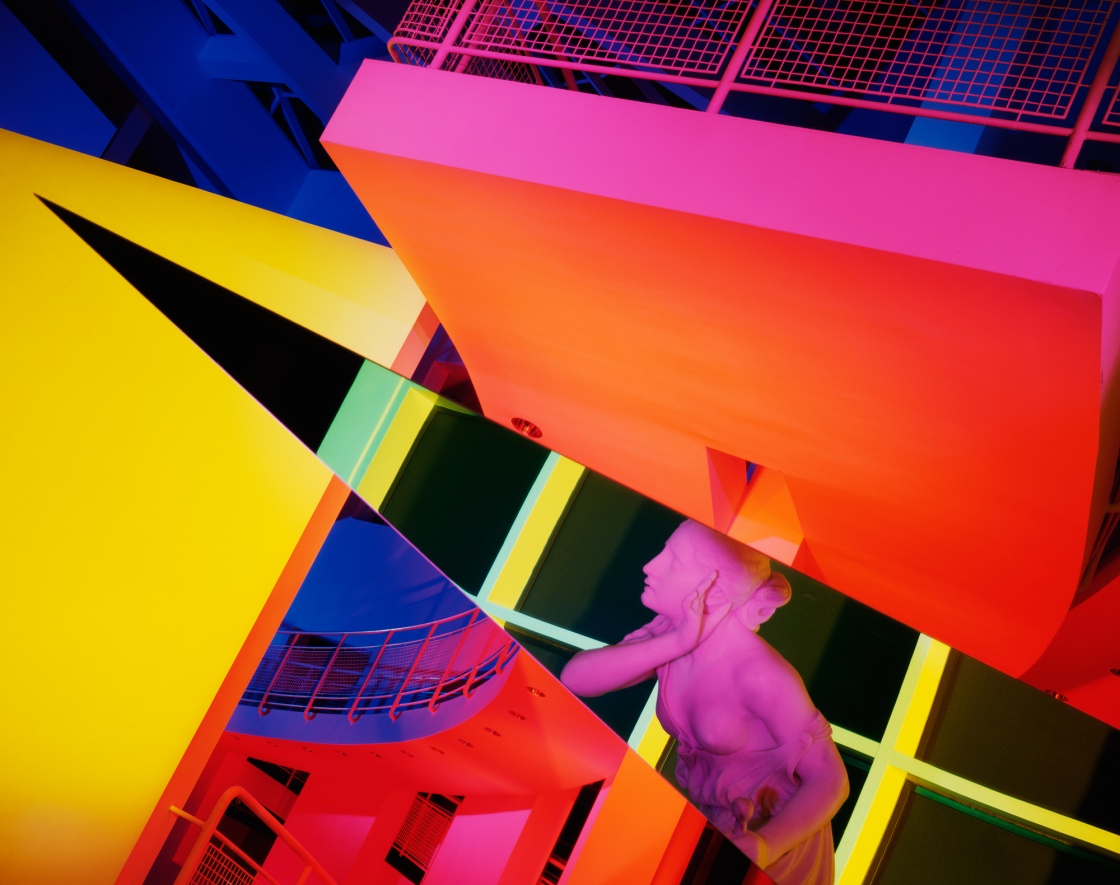 Barbara Kasten: Stages is the first major survey of the work of Chicago-based artist Barbara Kasten. Widely recognized for her photography, this exhibition highlights Kasten's nearly five-decades-long engagement with abstraction, light, and architectural form. Kasten's work melds numerous artistic styles and histories, combining compositions rooted in hard-edge abstract painting, forms and arrangements that address the spatial concerns of modernist sculpture, and highly technical color photography printing methods that deliver voluptuously saturated images. The exhibition makes links between her more well-known photographic series of studio constructions and architectural interventions and her earliest fiber and mixed-media works, cyanotype prints, forays into set design, and new photographic works that continue her investigations of color, line, texture, and space. This presentation of the exhibition at MOCA Pacific Design Center will focus on her early furniture design-based sculptures as well as her elaborately staged photographs of postmodern architecture, such as Frank Gehry's Loyola Law School building in Los Angeles, Richard Meier's High Museum of Art in Atlanta, and MOCA's own Grand Avenue building designed by Arata Isozaki.
Barbara Kasten: Stages is organized by the Institute of Contemporary Art, University of Pennsylvania and is curated by ICA Curator Alex Klein.
MOCA PDC Hours: Tuesday – Friday | 11:00 AM – 5:00 PM; Saturday – Sunday | 11:00 Am – 6:00 PM
CLICK HERE to attend Artists on Artists: Channing Hansen on Barbara Kasten | Sunday, June 12 | 3:00 PM
CLICK HERE to attend Barbara Kasten in Conversation | Sunday, July 24 | 3:00 PM
Admission to the gallery located on the PDC Plaza is free.
For more information visit moca.org.