MOCA PDC
Peter Shire: Naked Is the Best Disguise
April 22 - July 2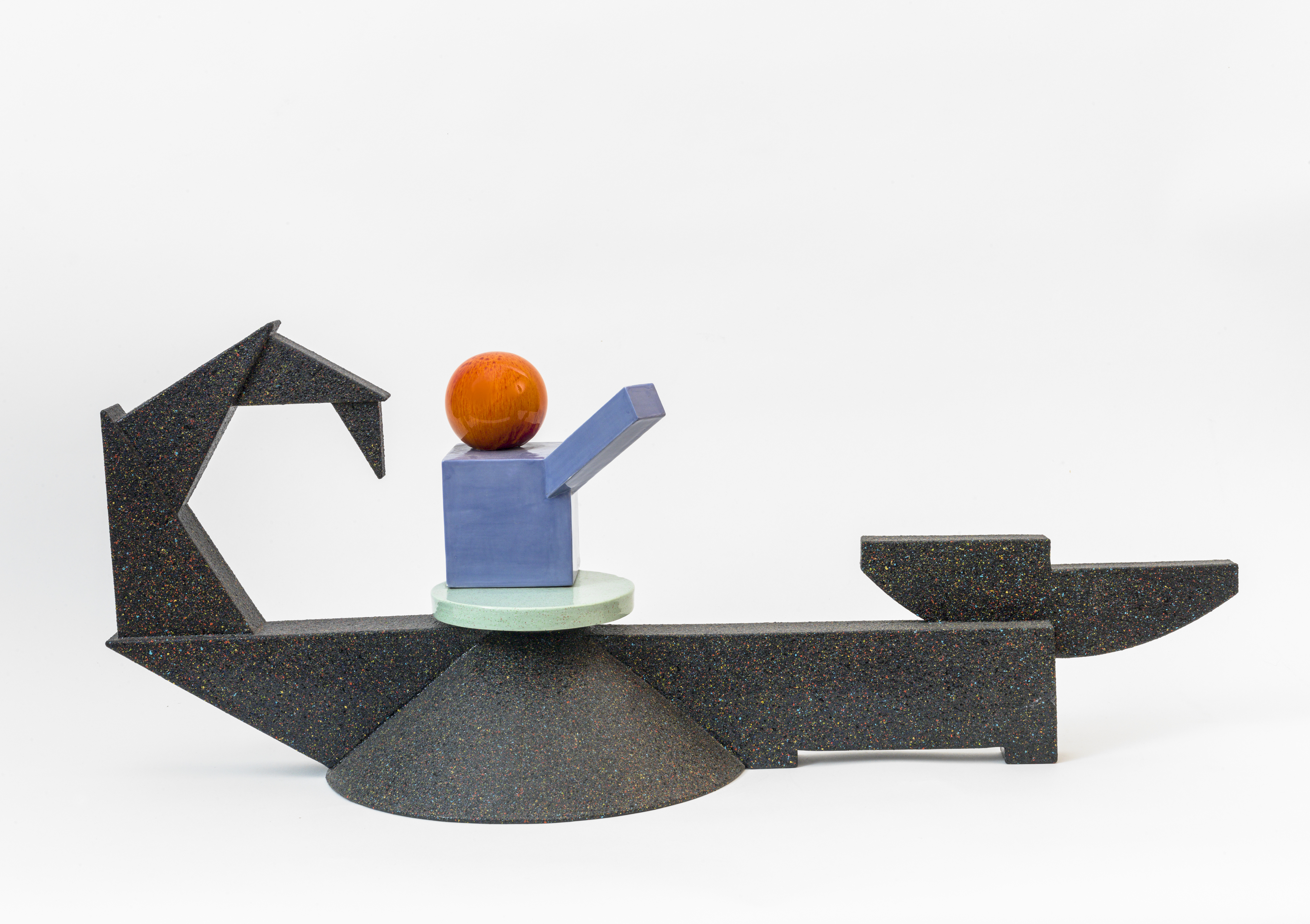 Peter Shire: Naked Is the Best Disguise is a survey of Los Angeles–based artist Peter Shire's work in design from the 1970s to the present, consisting of ceramics, furniture, and a small selection of works on paper. A key figure in Southern California's postwar "post-pottery" ceramics movement, Shire rose to prominence in the 1980s as a member of Memphis, the Milan-based design collective. He is perhaps best known for his signature splatter-painted mugs and handcrafted earthenware produced under the name Echo Park Pottery. Peter Shire: Naked Is the Best Disguise features tables, lamps, and chairs—including Shire's celebrated Bel Air Chair (1981)—alongside a selection of drawings providing insight into the artist's design process. The exhibition also includes more than twenty examples of the artist's touchstone form: the teapot.
Curator: Anna Katz
MOCA PDC Hours: Tuesday – Friday | 11:00 AM – 5:00 PM; Saturday – Sunday | 11:00 Am – 6:00 PM
Admission to the gallery located on the PDC Plaza is free.
For more information visit moca.org.