Student Event
Presentations + Receptions
Thu Sept 26 | 9 AM + 4:30 PM | 5th Floor Blue Building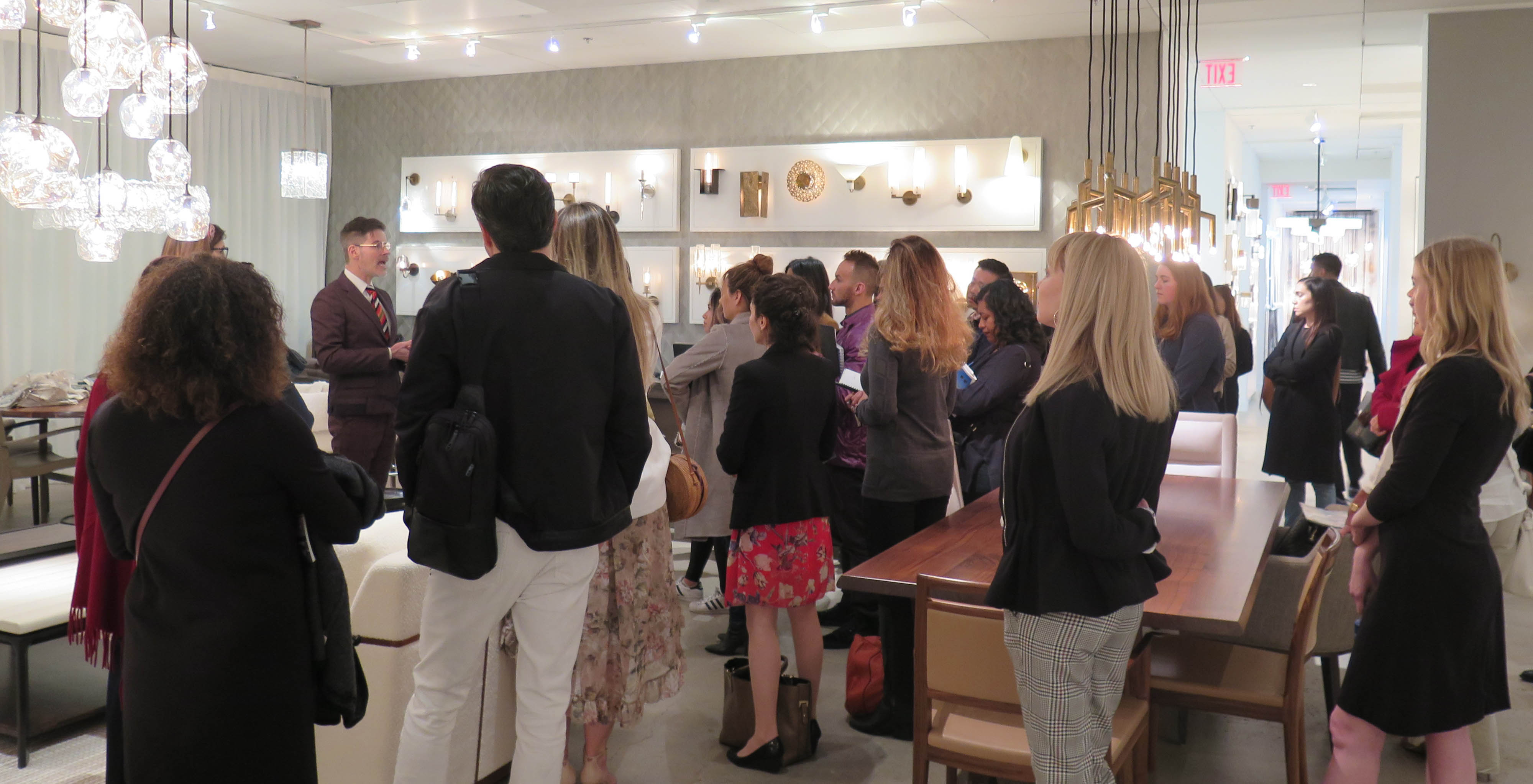 JOIN US FOR AN INSPIRATION-FILLED STUDENT PROGRAM
PDC's Fall Market theme, INSPIRED STYLE: How Design Influences a Well-Lived Life, reveals how a well-lived life creed enhances personal and professional success for designers and clients, alike.
Applying the INSPIRED STYLE philosophy, LA design students and PDC showroom professionals team-up to create project presentation boards for an imagined or real-life client, capturing the spirit of the "Well-Lived Life" concept through the products and essence of the partnering showrooms.
9:00 AM – 10:00 AM | 5th FLOOR BLUE BUILING
Join us for an awards presentation along with a student meet-and-greet reception and viewing of the designer presentation boards, hosted on the 5thFloor of the PDC Blue Building.
4:30 PM – 5:30 PM | 5th FLOOR BLUE BUILDING
Come celebrate our emerging professionals and their creativity with a champagne reception to conclude Fall Market 2019!
PARTICIPATING SHOWROOM INCLUDE
A. Rudin  •  Carl Marias Carpet Design  •  Donghia  •  Edelman Leather  •  Fabricut  •  HOLLY HUNT  •  Innovations  •  JD Staron  • JH Minassian  •  Kneedler Fauchere  •  Kravet  •  Mimi London  • Osborne & Little  •  PERFEC Hardwood Floors  •  Quintus  •  Thibaut | Arte | Egg & Dart  •  Thomas Lavin  •  Tidelli Outdoor Living
#FALLMARKET2019     #INSPIREDSTYLE
Return to Event Calendar.
(Photo Credits: Adam Hunter; BA Torrey; DEDON; Dumais, Inc.; JANUS et Cie/ W South Beach; Kravet/Barbara Barry; Quintus; Summit Furniture; Vondom)