VAGABONDISM
ANNA FASSHAUER
Sept 2019 - June 2020

On view in the PDC's Blue Lobby through June 2020, are recent sculptures by Berlin-based artist Anna Fasshauer in an exhibition entitled Vagabondism. Out of place in figurative and literal terms, the works, made from industrially produced aluminum beams sourced from El Paso, function as "vagabonds" existing in time and dislocation. Using only her body and a tooling gun to bend and crush metal, Fasshauer's rare working method, governed by her own strength, height and weight takes the cold, stiff, industrial material and renders it fluid and malleable, humanizing the works' Franz West-like playful punk aesthetic. Fasshauer's work has been exhibited in major institutions such as Barbican Center, London, the Petit Palais, Paris and the KW Institute for Contemporary Art, Berlin. Anna Fasshauer received an M.A. at the Chelsea School of Art, London and she is represented by Nino Mier Gallery, Los Angeles.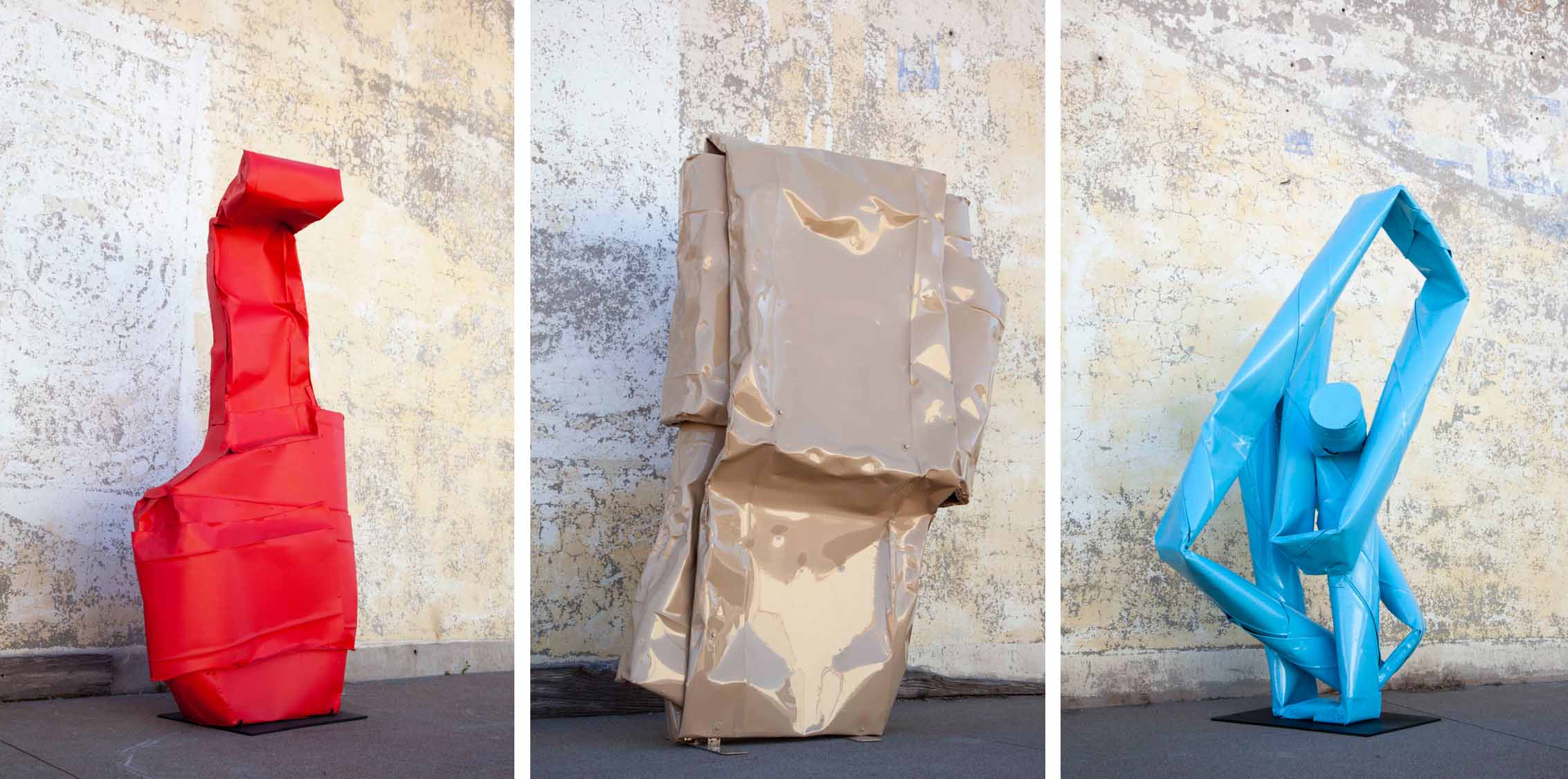 Very few contemporary artists master both the medium and the full extent of the production process as thoroughly as Anna Fasshauer. Curator Marc Leblanc states:
If there's anything the last quarter century has made evident for art, it's that objecthood was never a subject that could be left behind. Where one might say that theoretical discourse on the subject certainly waned in the last decade before the new millennium, it's become pertinent today to recognize the role novel interpretations of the object are having on contemporary art practices. And perhaps as a result of such an abundance of novel theory, the art object remains as inexhaustible and baffling as ever.
Pacific Design Center is open Monday – Friday, 9:00 AM – 5:00 PM. The Design Center's Blue Lobby is accessible from the Plaza and Melrose Avenue entrances.
For further information about Pacific Design Center Blue Lobby programming please contact helen@helenvarola.com.
Photo Credit: Courtesy Nino Meir Gallery