Leasing
Blue Building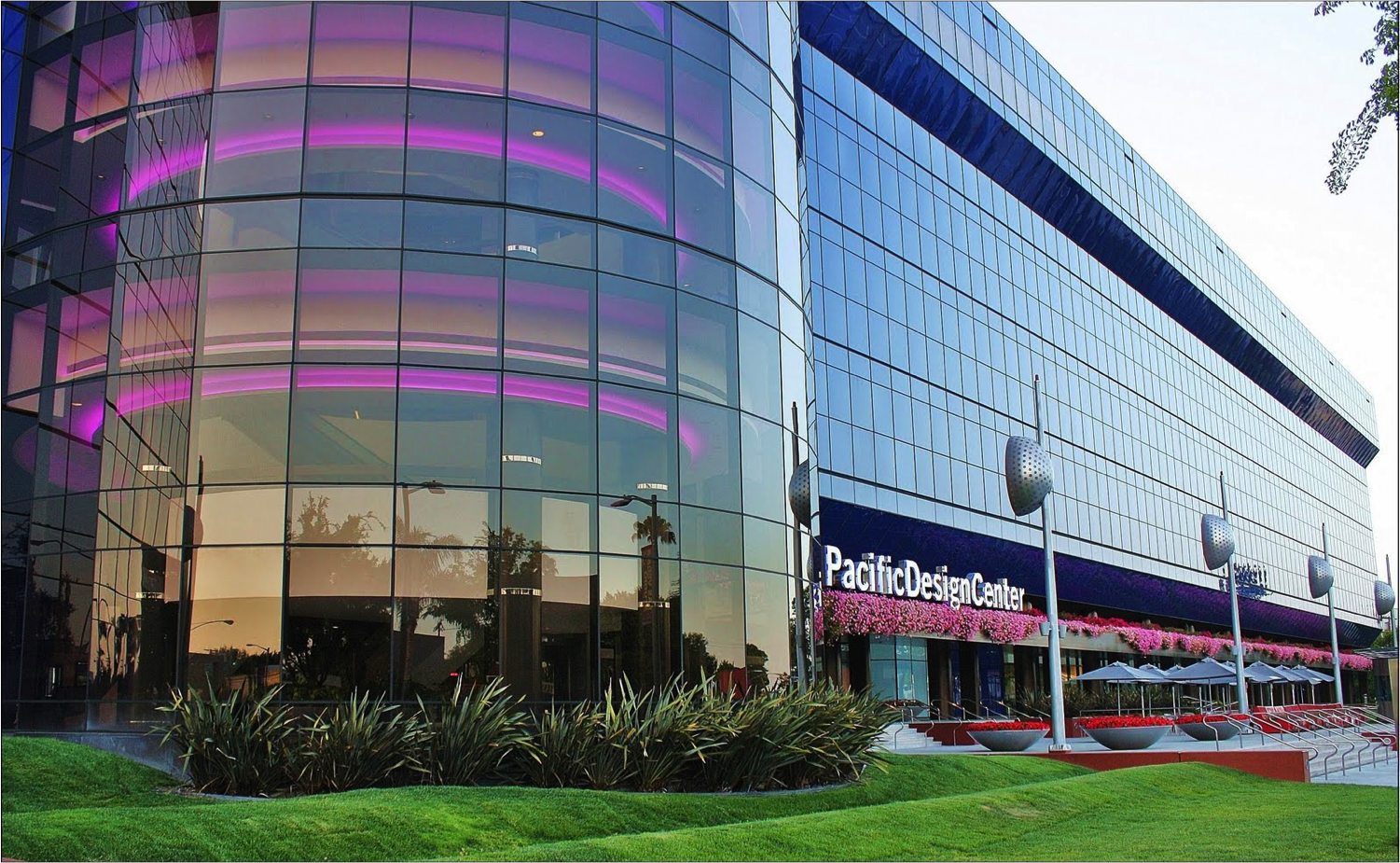 An architectural landmark anchoring Los Angeles' elite design district, Pacific Design Center (PDC) is the West Coast destination for global design.
The 750,000 square-foot "Blue Whale," realized by architect César Pelli, FAIA, revolutionized L.A.'s design industry in 1975, creating a premier, all-inclusive trade resource to procure high-end designer goods. Forty years hence, PDC continues to innovate. Transformed by Pelli's iconic "Green" and "Red" Building additions, the 1.6 million square-foot campus now connects top-tier design, art, media and entertainment brands within an award-winning commercial market center.
Coveted for its ideal location, generous floor plans, exceptional amenities and responsive management, Pacific Design Center is the choice showroom location preferred by today's leading manufacturers of best-in-class design.
For more information about showroom or office leasing, contact the following …
Matthew Breliant, Vice President of Leasing | 310.360.6402 | mbreliant@pacificdesigncenter.com
Design Center Press
Pacific Design Center's Roster of Internationally Renowned Design Leaders Grows with New Leasing Gains
February 27, 2017
Jean de Merry Launches West Coast Flagship Showroom at Pacific Design Center
March 14, 2016
Pacific Design Center Advances Momentum in Showroom Tenancy with Strong Leasing Gains for Summer 2015
June 17, 2015
Scalamandre Rejoins Cohen Design Centers' Design & Decoration Building and Pacific Design Center with Multi-Year Showroom Lease Agreements
July 18, 2014
Pacific Design Center Debuts New and Expanding Showrooms Spring/Summer 2014
May 6, 2014
Pacific Design Center Reports Robust Showroom Leasing
January 8, 2014
Red & Green Buildings
Red & Green Building Office Tenants
Web Site
The Red Building, a world class building developed by Charles S. Cohen, has been designed to exceed the expectations of the most demanding clients. Dynamic and flowing architecture by internationally-acclaimed architect Cesar Pelli creates an open and light-filled interior and delivers a powerful and dramatic statement on the exterior. The building was designed to be an integral part of the Pacific Design Center: it completes the triad previously designed by Pelli with Gruen Associates.
The Red Building offers 400,000 square feet of world class office space in two towers (East and West) atop seven levels of convenient parking.
For more information about office leasing, contact Matthew Breliant – VP Leasing at 310.360.6402 or mbreliant@pacificdesigncenter.com.