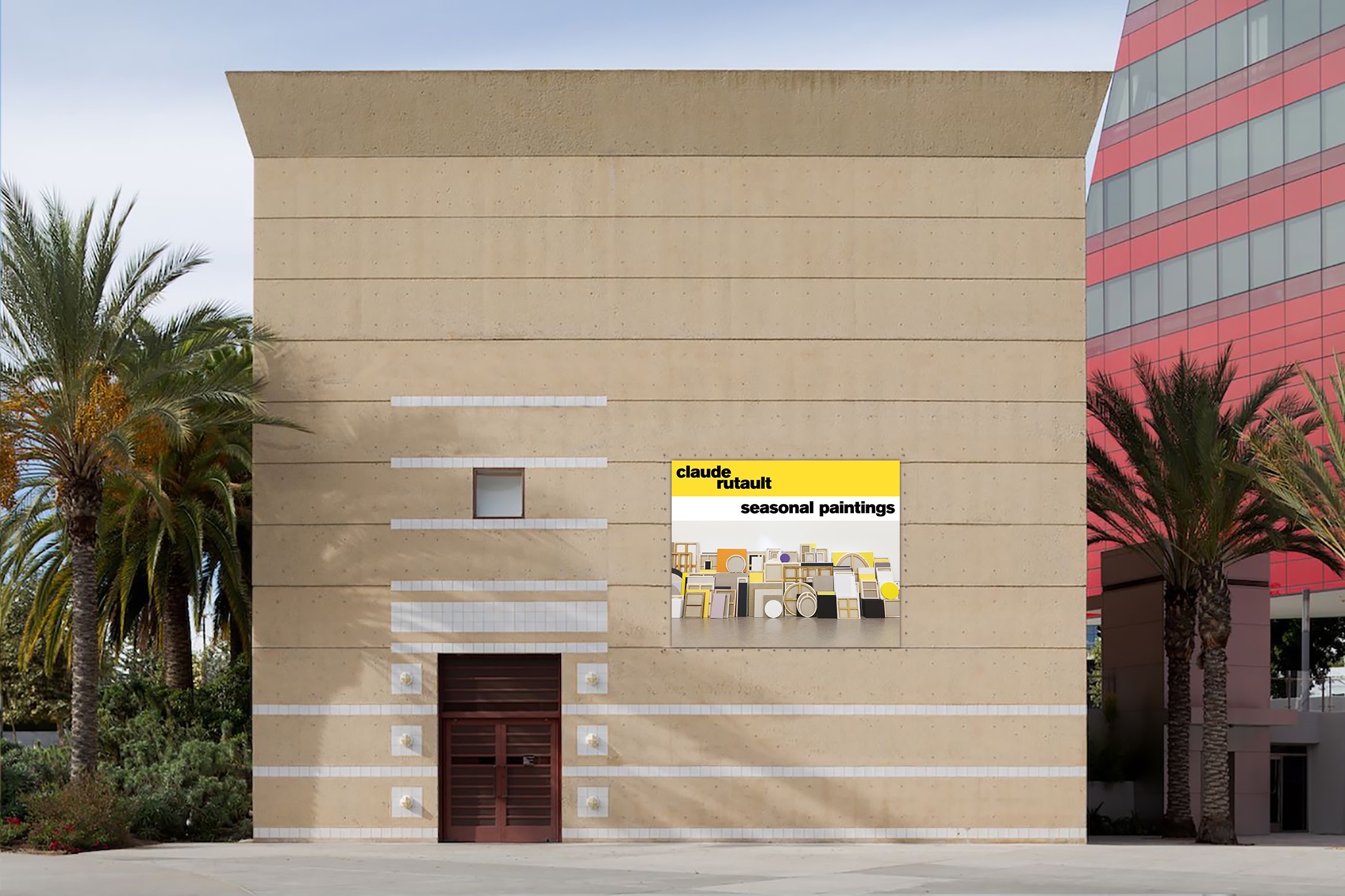 PDC Art Programming
PDC DESIGN GALLERY:
CLAUDE RUTAULT | seasonal paintings | Spring 2020
Pacific Design Center Design Gallery is an exhibition space located in the former MOCA building on the PDC campus. PDC Design Gallery is devoted to art and design, engaging internationally renowned artists, celebrated designers, noted curators, professional design organizations and leading academic institutions to draw upon the collective intelligence and creativity of California's vast design culture, as well as international design invention and innovation.
The gallery's mission is to explore design as an extension of artistic practice through a complete range of multi-disciplinary practices with three four-month exhibitions per year. Programming comprises special commissions, immersive installation-based exhibits, visionary architectural projects, graphic communications, design objects, artist designed furniture and textiles as well as student exhibitions that demonstrate the expansive leaps in invention and innovation among L.A.'s young artists and designers.
---
BLUE LOBBY :
ANNA FASSHAUER | Vagabondism | through June 2020
Spanning a variety of disciplines and mediums, including sculpture, photography, architecture, design and performance, PDC showcases work from a a cross-section of artists, curators and gallerists to present temporary special exhibitions and site-specific installations on a rotating basis, utilizing the dramatic spaces of the Design Center's Blue Lobby as an interactive canvas.
---
VISITOR HOURS
PDC Design Gallery is free and open to the public.
Tuesday – Friday | 12:00 PM – 5:00 PM
Saturday – Sunday | 12:00 PM – 5:00 PM
Pacific Design Center Blue lobby is free and accessible to the public.
Monday – Friday | 9:00 AM – 5:00 PM
Valet, garage, and street parking are available.
---
FOR FURTHER INFORMATION
Gallery and Blue Lobby program information or to be invited to submit  an exhibition proposal please contact helen@helenvarola.com
Media inquiries, please contact the K+J Agency at karen@kj-agency.com